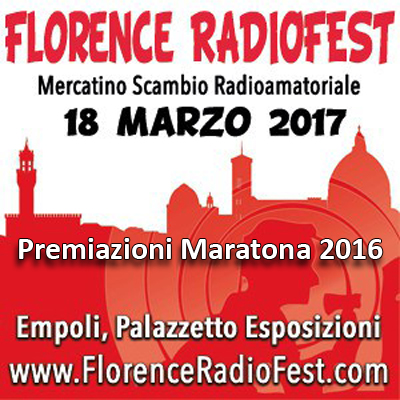 ---
8° Maratona 50MHz
La Sezione ARI Firenze organizza la maratona dedicata alla banda dei 50 MHz a cui possono partecipare tutti i radioamatori. Da questa pagina č possibile accedere al proprio log on-line per la gestione della maratona, per l'accesso basta richiedere la relativa userID personale e la password inviando una e-mail, all'indirizzo maratona50mhz @ gmail.com, contenente i seguenti dati: CALL, Nome dell'operatore, WWLocator e la Categoria di partecipazione.
Una importante novitā introdotta dall'edizione 2015 sono i moltiplicatori ottenuti dalle entitā DXCC ed il punteggio maggiorato nei collegamenti che rappresentano un moltiplicatore.
Vedi regolamento
ARI Section of Florence organizes the marathon dedicated to the band of 50 MHz which is open all radio amateurs. From this page you can access your online logs for the management of the marathon. To Join, request your personal userID and password by sending an e-mail to maratona50mhz @ gmail.com containing the following data : CALL, Operator Name, WWLocator and the category of participation.


Contest Manager
IZ5HQB
Analisi attivitā 2016
Una serie di riepiloghi e grafici dell'attivitā della scosa edizione.
---
Premiazioni edizione 2014 - alcune immagini
Primo classificato SOLP - edizione 2012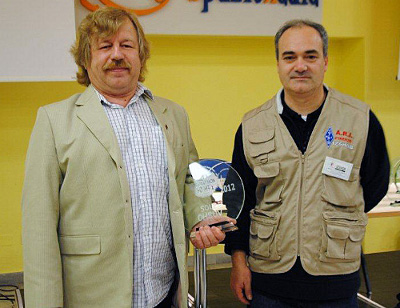 OH8UV Markku